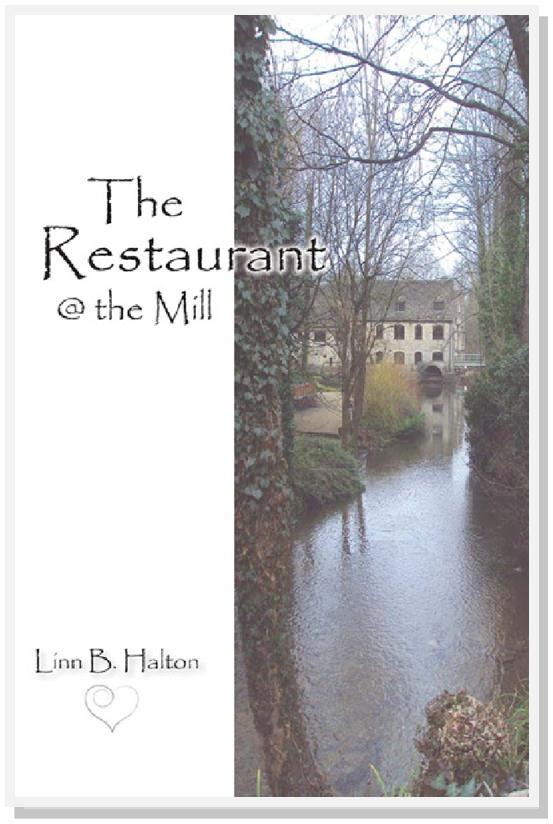 Contemporary Romance/Women's Fiction
Title: The Restaurant
Author: Linn B. Halton
Date to be Published: 8/2/12
Publisher: Sapphire Publishing
Synopsis:
Age, relationships, and careers – we are all unique. Yet beneath the exterior facade we choose
to show to the world at large, what do we have in common? The things we bury deep inside; the
worries and fears we are unable to verbalise, and the hand fate takes in our lives is a common
thread. Sometimes we fail to recognise in each other that innermost struggle on the path to true
love.
Six very different stories, six couples linked by The Restaurant @ The Mill, owned by Hilary
Marks and Ben Adams. As the restaurant thrives the atmosphere is alive with conversation,
snapshots of lives unfolding; each one a personal journey.
Overview:
Age, relationships, and careers – we all appear to be so very different. Yet beneath the exterior facade we show to the world at large, is that really the case? The things we bury deep inside; the worries and fears we are unable to verbalise, and the hand fate takes in our lives. Sometimes we fail to recognise in each other that innermost struggle and yet it exists for all of us.
The Restaurant is not just about the owners, Hilary and Ben, but as 'The Restaurant @ The Mill' thrives and comes alive with the conversations and emotions of people unconnected in their day-to-day lives, another five stories unfold. Only one thing is certain, life is an eternal struggle and that is the common thread, which ties us all together. Let me introduce you to the characters who breathe life into this story of life, love, sadness and happiness...
HILARY & BEN
The first time Hilary Marks and Ben Adams walked around The Flour Mill at Huntingbridge in Gloucestershire, in search of a location to launch their new restaurant, Hilary thought 'Great – not perfect, but I can work with this'. It was the same thought she'd had when she first met Ben. She had experienced 'perfect' with her ex-husband, only to discover that the perfect life they were living was a sham after two years and four months. She knew that she would never be able to trust a man with her heart, ever again.
CHARLOTTE & NICK
Charlotte kissed a lot of frogs before she found her Prince, one hundred and eight give or take the odd one. What she loved about Nick was that he lived his life to the full – performance cars and motorbikes were his passions. He was special and Charlotte was the one he wanted by his side. Six weeks after they were married Nick survived a tragic accident, but it left Charlotte wondering 'What if the old Nick never comes back to me?'
GRACE & LAWRENCE
In 1952 Grace and Lawrence were in love but it was a very different world then, with different rules and they were wrenched apart by Grace's family. There were times in her life that Grace thought she had imagined everything that happened and was never able to meet another man to compare with Lawrence. Do you ever forget your first love?
ISOBEL AND DAVID
A happily married couple find out that retirement isn't quite the perfect dream, but something that requires adjustment. Isobel has found the 'me' time in her life and has a passion to write. When her husband David suddenly decides to retire a little early to join her, he finds golf and charity work alone don't quite fill his time in the way he thought it would. Isobel is an attractive woman still; will she tire of him now it is just the two of them?
SADIE AND SAM
Sadie works as a waitress in the restaurant whilst she's study for an HND in Catering and Hospitality. She's in love with Sam and has been for a few years, but it's complicated. Sam was her elder sister's boyfriend, until tragedy struck. Her sister Mya was driving home one dark night in the pouring rain, when she was hit by another car as she swerved to avoid a cyclist whose wheel had struck a pothole. Her parents had each other for support, but she felt unable to add to their burden, so she shared her feelings with Sam and he, in return, shared his feelings with her. The day she realised that she had fallen in love with him, was the day he made the decision to disengage himself from the family.
THOMAS
Young love is wonderful, then life moves on. For forty-six year old Thomas that means he's risen to become one of the top twenty richest men in England, and is listed as one of the top 25 most eligible bachelors. Despite a never-ending succession of 'arm candy', he knows that the only love he's ever had is for Catherine. But that relationship finished when he left school to take up a place at Oxford University and Catherine went to University in Bristol. Is he destined to forever regret the path his life has followed?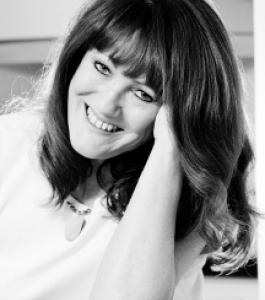 About the Author . . .
Linn B Halton lives in the UK, in the small Gloucestershire village of Arlingham, on the banks of the River Severn with her adorable husband and cat with attitude – Mr Tiggs! She writes romantic fiction with a psychic or astrological theme and many of the paranormal events that feature in her books are real life experiences.

Linn is also a featured new Author on http://loveahappyending.com/ and Editor of the feature 'Author & Associate Catch-Ups' including 'Reader/Author Team Reports' on the website's magazine-style blog.


Visit Linn's author page:
Website
Publisher Author Page
Love Happy Ending Author Page
Twitter
Facebook


Reader Review . . .
Hilary and Ben opened The Restaurant @ The Mill together as business partners and distant friends. As time passed, their relationship deepened. Their restaurant developed a set of regular patrons whose lives and relationships also are chronicled. And in the background is Sarah, the original hostess of the Mill who has never quite left.
The Restaurant @ The Mill is a series of chapters chronicling the lives of Hilary and Ben, the owners, and their customers and friends, Charlotte and Nick, Grace and Lawrence, Isobel and David, Sadie and Sam, Thomas, and the aforementioned Sarah. Each chapter is written from the point of view of one of the characters with the chapter title giving a hint of the topic and direction of the chapter. The fascination of the novel lies within the growth of the characters as we watch Ben's personality develop, as we follow the relationship of Charlotte and Nick, and learn the fate of Sadie and Sam, as well as the others. This is a well-written novel with a fascinating premise. I think any reader will enjoy Isobel's burgeoning career as an author, and as a food blogger and fantasy restauranteur, I loved the restaurant setting. This was the first of Ms. Halton's novels for me, but I will be looking for them from now on.
Definitely a 5 star novel.
*Disclosure of Material Connection: I am a member of Reading Addiction Blog Tours and a copy of this book was provided to me by the author. Although payment may have been received by Reading Addiction Blog Tours, no payment was received by me in exchange for this review. There was no obligation to write a positive review. All opinions expressed are entirely my own and may not necessarily agree with those of the author, publisher, publicist, or readers of this review. This disclosure is in accordance with the Federal Trade Commision's 16 CFR, Part 255, Guides Concerning Use of Endorsements and Testimonials in Advertising*